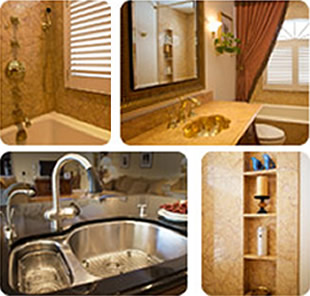 We renovate bathrooms. Showers, tubs, tile, and all.
Want a shower surrounded by natural stone, where you feel you're in a rocky glen with a light rain? We do that. Simply want new fixtures like high-efficiency toilets or low-flow faucets? We do that, too. We carry major brands as well as handmade sinks by western artisans.
All our remodeling is done by a Jefferson team. So you have the convenience
of working with one company throughout your project.