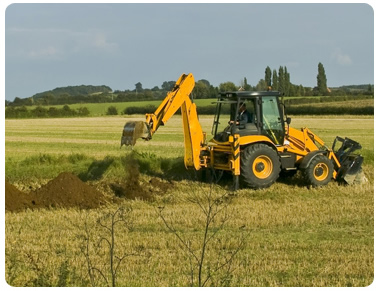 Water and sewer lines.
Jefferson's handles water and sewer line issues
between the curb and your house. We will
Obtain permits.
Perform video inspections to see down sewer lines and pinpoint roots or clog.
Use our own backhoe, operated by Bruce Jefferson, an experienced driver. We'll make the problem or new installation go as smoothly as possible. Depend on us, American Water Company does.
Water testing.
When to test your water? Every five years if you have a well.
When you have questions because of a newly diagnosed
health change or a pregnancy.
We'll test your water, and give you a lab report. We use a lab
that explains results in easy-to-understand layman's terms.