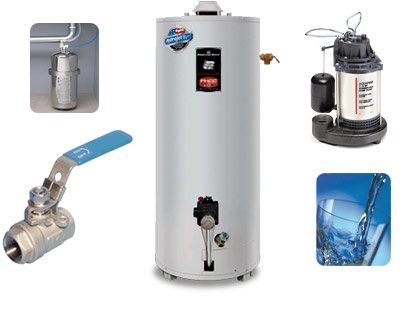 Plumbing, plumbing, and more plumbing.
Call us about anything from a leaky shower head to a water powered sump pump.  We help your neighbors every day by:
Repairing emergency water leaks.
Installing sump pumps. Get ready for the next big poweroutage with a water powered sump pump. See www.watercommander.com.
Replacing water heaters.
Thawing and repairing frozen pipes.
Stopping drippy faucets.
Replacing outdoor hose bibbs.
Checking drinking water quality. Installing filters.
Unclogging toilets.
Clearing drains.
We answer emergency calls,
24-hours a day, 7 days a week.
95% of our routine calls are from regular customers who know we'll do right by them.